SP328 high-speed programmer officially listed
2020/12/19 22:31:17      Views:
SP328 is the latest high-speed mass production programmer of SPI FLASH, which fully supports the high-speed mass production of SPI NOR/NAND FLASH and I2C/MicroWire. High-speed MCU+FPGA architecture, built-in hardware driver engine and IO dynamic allocation technology, support QUAD (four-channel) mode of SPI FLASH, USB2.0 high-speed (480Mbps) communication interface, use internal memory instead of conventional external SD/CF card Save programming engineering files..., multiple innovations and leading technologies ensure efficient mass production and stability. The actual measurement of a GD5F1GQ4UB (1Gb SPI NAND) requires only 103s (erasing + programming + verification), which is significantly ahead of similar products. The programmer is equipped with the first generation of the programmer control interface (ATE), which supports the automatic programming machine of various manufacturers. Offline programming project files can be loaded from the computer or loaded from the USB flash drive.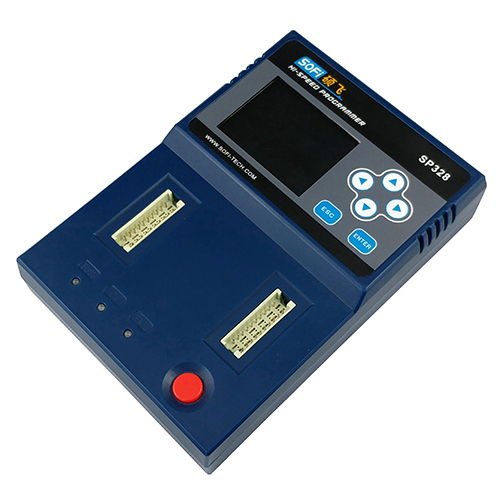 Production link:
http://www.sofi-tech.com/Product/3759825542.html