SP20 series programmer software
2022/7/25 10:06:03      Views:
SFLY SP20 series programming software, support product model: SP20B/SP20F/SP20X/SP20P. The usb driver has been included in the software. When installing the software, USB driver will be installed at the same time by default.
SP20 series programmer software supports simultaneous operation of up to 8 programmers connected to a computer (mass production or download standalone data).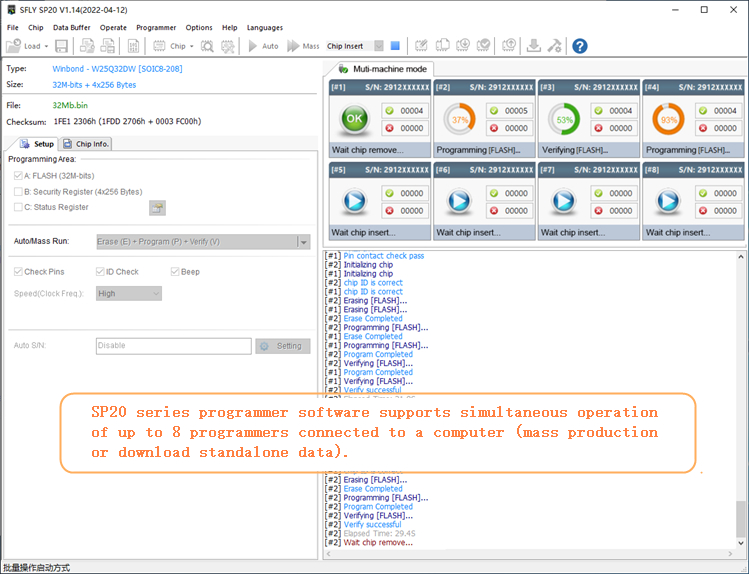 Update history: